As this issue of What's Trending arrives in email inboxes, summer is officially upon us and it has been about a month and a half since our new online and mobile banking system became operational in mid-May. We greatly appreciate the patience and cooperation of you, our valued customers, as we converted to the new system and we hope you're as excited as we are about this new digital banking experience. In the coming months, we will be sharing details about some great functionality that you will likely find quite useful. For now, read on to discover—if you haven't already—how easy it is to customize your online and mobile banking displays to best meet your needs.
Also trending at Brentwood Bank:
A strong trivia performance by Team Brentwood Bank
Useful resources to help protect the elderly in our community from financial scams
Familiar faces still helping customers, but in new roles
Information that businesses should know to thwart ransomware attacks
Don't forget to follow us on
Facebook
and
LinkedIn
to stay up-to-the-minute on Brentwood Bank news and what's happening in our local community.
Regards,
Your Neighbors at Brentwood Bank
---

Customizing your digital banking experience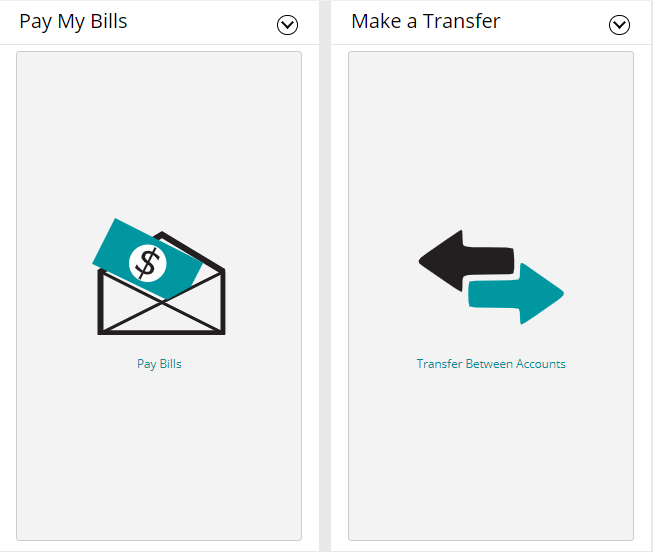 Did you know you can customize how your information is displayed in Online Banking and the mobile app? Our new online and mobile banking systems use tiles that allow users to access their banking information quickly and easily. There is an "Accounts" tile, a "Pay My Bills" tile, etc. You can easily move and/or hide tiles to arrange your information in the configuration that works best for you. Here's how it works:

Move a tile in Online Banking: Hover your mouse cursor over the white space at the top of a tile (near the tile name) and the cursor will change from an arrow to a directional indicator. While pressing the left mouse button, drag the tile up, down, left or right to where you want it. The surrounding tiles will move accordingly.
Hide a tile in Online Banking: Click the arrow at the top of a tile then click "Hide." A box will appear at the bottom of the tile asking you to confirm that you want to hide the tile (you may have to scroll down to see this). Click OK and the tile will no longer appear on your screen. To unhide a tile, click "Customize" at the top of your screen, click on the name of the hidden tile, then click "Update."
Move a tile in the mobile app: Press and hold on the tile you want to move. Once the tile turns grey, slide it to the location you desire then lift your finger off the tile to set it in place.
Hide a tile in the mobile app: In the top right of the app screen, click the icon which contains 3 short vertically stacked lines, then click "Customize." Click on the name of the tile you want to hide, then click "Update." To unhide a tile, repeat this process, clicking on the name of the hidden tile before clicking "Update."
Have questions or need help registering for online banking? Call Customer Support Monday through Friday 7:30 a.m. to 7:00 p.m.

Log in to Online Banking

---
The (trivial) pursuit of excellence
Here at Brentwood Bank, it seems we know our trivia almost as much as we know our banking! At the Rotary Club of Bridgeville-South Fayette's 1st Annual Trivia Night, Team Brentwood Bank brought their big brains and took 2nd place out of 20 teams. Brentwood Bank employees Terri Capristo, Joe Verduci, Sandy North, Ryan Wolstoncroft, Ali Niazi and Jennifer Hisdorf, along with their guests, deftly handled an incredibly diverse array of challenging questions such as:
What is the name of the van that the Scooby Doo gang drives
How many points is a "H" tile worth in a game of scrabble?
What is on top of the U.S. Capitol building?
What home run slugger's silhouette graces the Major League Baseball logo?
Congratulations to the team! Next time you see one of the team members, congratulate them on this epic achievement. Or maybe try to stump them with a trivia question of your own!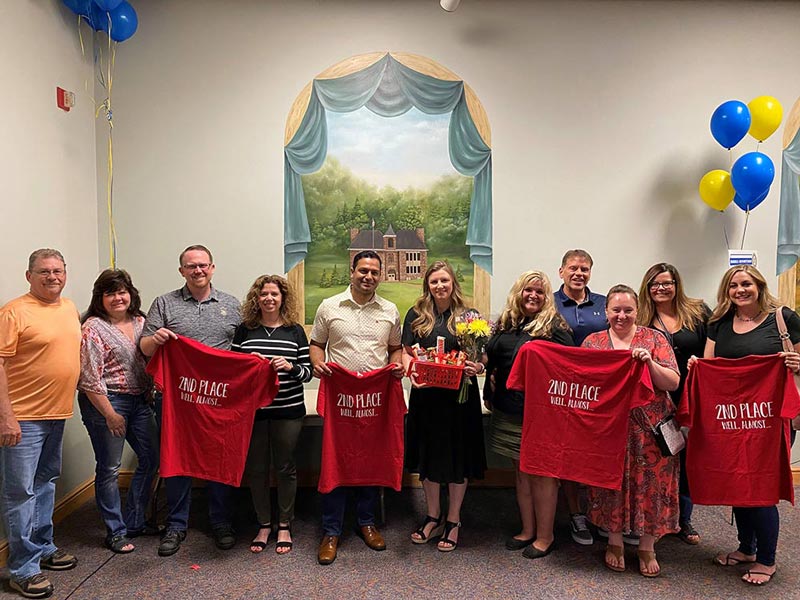 ---
Elder abuse awareness
Financial exploitation of elderly Americans is an increasingly prevalent problem. The Consumer Financial Protection Bureau reports that incidents of elder abuse have quadrupled since 2013. When financial abuse occurs, the results can be devastating; the average victim of elder financial exploitation loses $120,000. Fortunately, there are plenty of resources available to help identify, prevent and report abuse, including: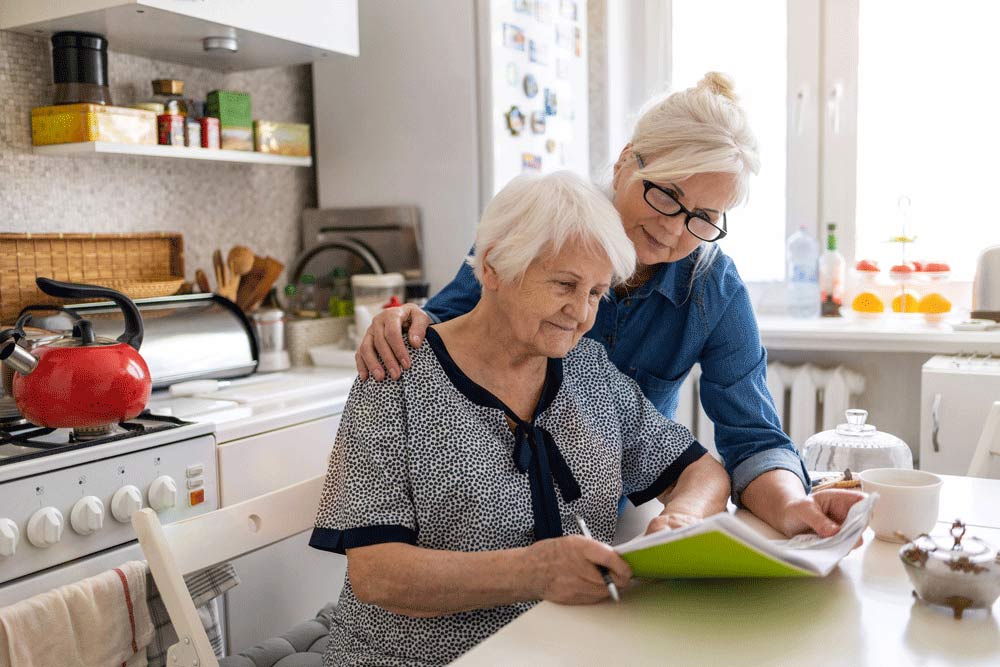 ---
Familar faces, new roles
For many years, customers of our Bethel Park branch were greeted by Tricia Nee and Lisa Schaeffer in their roles as Personal Bankers. Recently, both moved to new roles in the Residential Lending department. As a Mortgage Loan Officer, Trish now works with potential clients to answer questions, provide guidance and help with loan applications. Lisa's new role is a residential loan processor who, once a loan application is submitted, provides the applicant with all required loan disclosures and follows up to collect any necessary supporting documentation.
While you no longer see their smiling faces in the branch anymore, they are here to help find solutions for your borrowing needs. Feel free to reach out!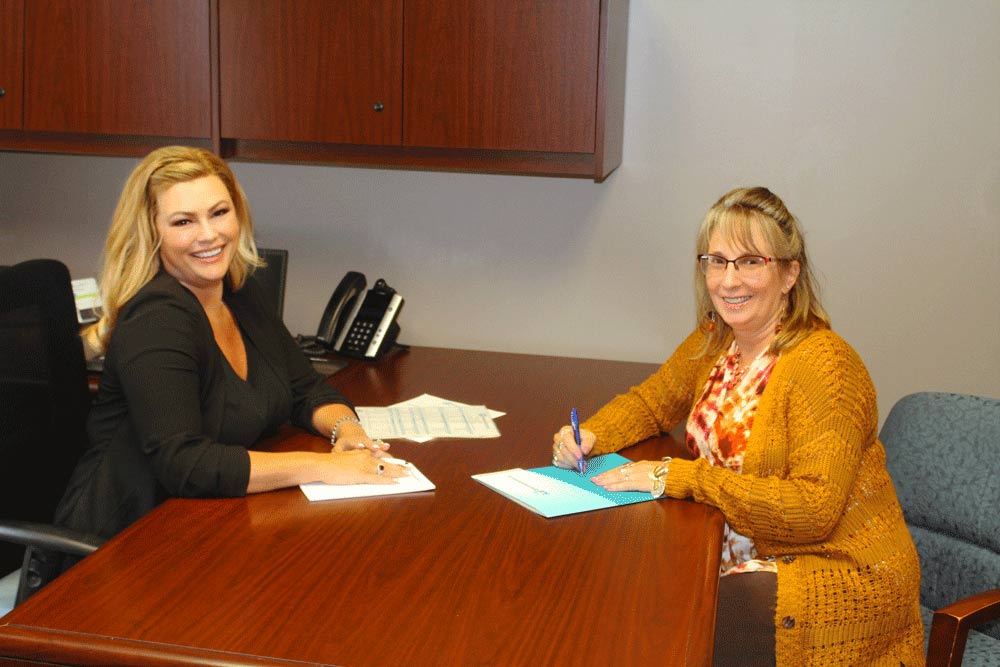 Contact Trish
Contact Lisa
---
Why you should stay vigilant against ransomware attacks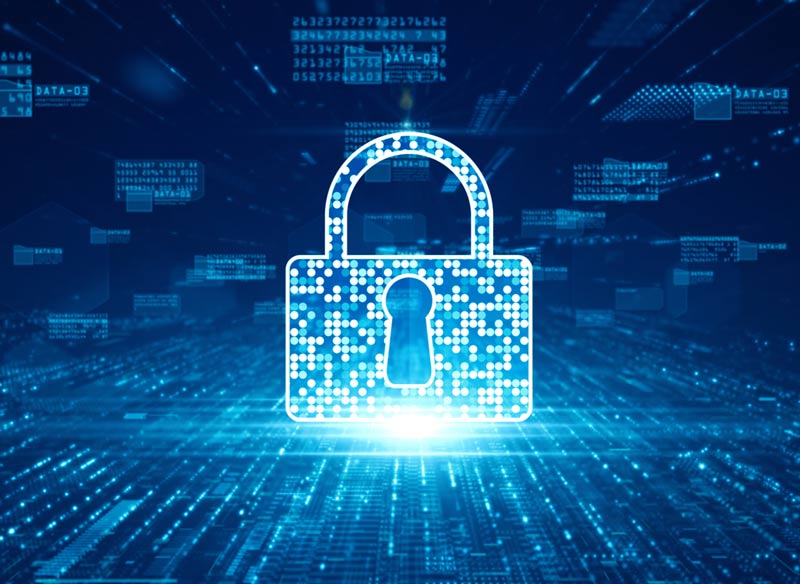 Your business lacks the size and name recognition of ransomware victims recently in the news, so no need to worry, right? Actually, that mindset can make your business a prime target for cyberattacks. A successful cyberattack can take quite a toll on any business in the form of significant downtime, lost revenue, and lost customers. In early 2020, a business in Kentucky with only eight computers was attacked and ended up paying a $150,000 ransom.
Fortunately, there are steps you can take to prevent a successful attack. One often overlooked step is employee training. Ransomware and other cyberattacks are often successful because an employee clicks a seemingly innocent link or downloads an email attachment. Proper training can ensure your employees "think before they click." For more information on protecting your business from attack, here are some common sense, non-technical tips from security experts:
CISA Cybersecurity Tips
How to Get Employees to Take Phishing Scams Seriously
FCC Cybersecurity for Small Business
---
Thanks for catching up on What's Trending at Brentwood Bank! Check out our archive if you've missed any issues.