Brentwood Bank has had a busy summer helping customers buy homes, grow their savings and secure loans for home improvements. We've also been actively involved in helping our community through volunteering and local sponsorships.
We certainly hope you've enjoyed your summer! Remember, as priorities shift with the change of season, Brentwood Bank is here to help you.
Please enjoy your exclusive access to this edition of
What's Trending
. You can expect to see special offers, events, helpful financial tips and more—so be sure to keep your eye on your inbox.
If you'd like more frequent Brentwood Bank news, you can also follow us on
Facebook
.
Warm Regards,
Your Neighbors at Brentwood Bank
---
Brentwood Bank Participates in South Park Shops' Third Annual Touch a Truck Event
On Sunday, August 4th the South Park Shops hosted its Third Annual Touch a Truck event which attracted thousands of local community members. The parking lot was filled with vehicles for kids (and their parents) to climb on and investigate. There were military vehicles, fire trucks, moving vans, construction equipment and even our very own Brentwood Bank car.
Bank employees Lacey & Algin spent their day off practicing the art of tattooing—only the tattoos were temporary and truck-themed to correlate with the event!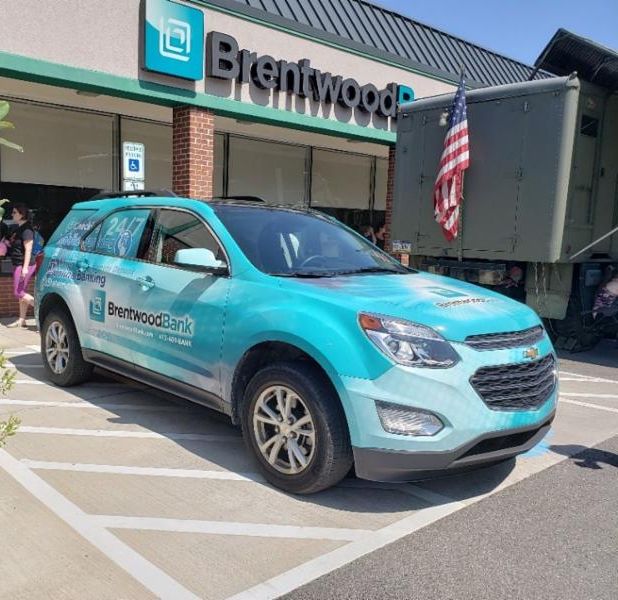 ---
Brentwood Rebuilding Together Pittsburgh Partners with Brentwood Bank to Brighten up a Veteran's House in Elizabeth Area
In July, volunteers from Brentwood Bank partnered with Rebuilding Together Pittsburgh to brighten up a veteran's house in the Elizabeth area. Team members patched walls, painted rooms, laid new flooring and removed debris from the outside area to help the homeowner maintain a safe and healthy living environment.
Brentwood Bank is proud to support this community organization that revitalizes our region's neighborhoods.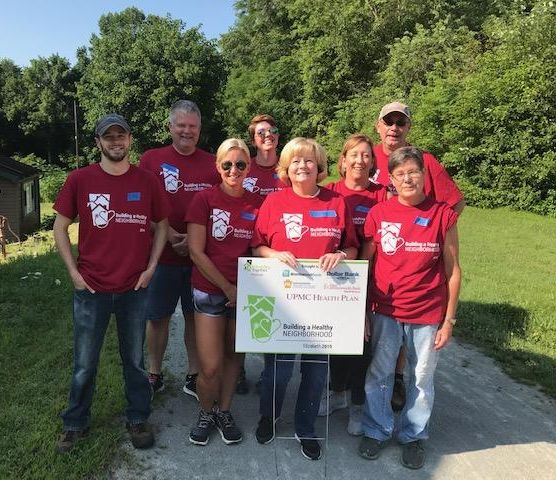 Learn About Our Community Involvement
---
Customer Success Stories
The financial dreams of our customers are what inspire us. Those dreams could include growing a business, buying a house, or building up savings. And when we help a customer reach a goal, that's when we're proudest of our work.
We've captured some customers' stories to illuminate their success. We're proud to partner with such outstanding people and we hope you're as inspired by their stories as we are.
Hear More from our Customers
---
Brentwood Bank Debit Cards Can Be
Integrated with Most Mobile Wallets
Take advantage of Apple Pay®, Google Pay®, and Samsung Pay® by adding your Brentwood Bank debit card to the corresponding mobile payment app, which comes preloaded on your smartphone.
It's a fast, secure way to make in-store, in-app or online purchases using your smartphone, while also getting the same benefits you may have with your Brentwood Bank debit card today.
Plus, sign up is simple!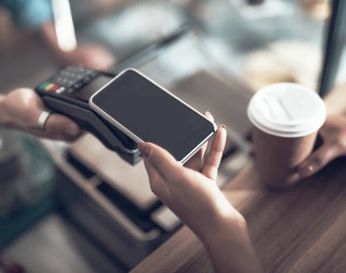 Learn More
---
Brentwood Bank Co-Sponsors
Bridgeville Day on the Avenue
Brentwood Bank and the Bridgeville-South Fayette Rotary Club were proud to co-sponsor the Dunk Tank during Bridgeville Day on the Avenue earlier this summer.
Together they raised over $400 (or 1,300 dunk tank throws) for the Rotary's Scholarship Foundation.
A special thanks Brentwood Bank's Joe Verduci who was willing to brave being dunked!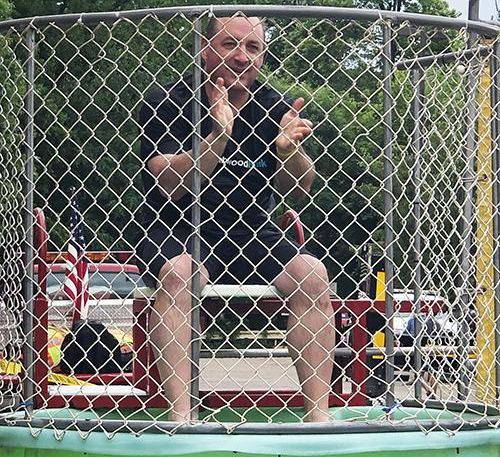 View More Pics on Facebook
---
Thanks for catching up on What's Trending at Brentwood Bank! Check out our archive if you've missed any issues.