Happy holidays from everyone at Brentwood Bank! We wish you a safe, happy & prosperous holiday season and new year!
The holiday season typically kicks credit and debit card use into overdrive and with this increased usage comes added risk of scams and identity theft. This issue of What's Trending has a quick quiz you can take to gauge your knowledge about identity theft and fraud. While you're there, check out the related articles for some great tips to help keep you safe.
What else is trending at Brentwood Bank?
Brentwood Bank President & CEO Tom Bailey was named to FHLBank's Board of Directors.
Brentwood Bank pledges financial support to help the homeless in our community.
Take steps to protect your personal and financial information.
Important Information about Internet Explorer and Online Banking.
Volunteers from Brentwood Bank help women in our community look--and feel--their best in job interviews.
Help a local not-for-profit fill their pantry for the holidays.
There's a lot to catch up on, so please enjoy your exclusive access to this edition of What's Trending.
To stay connected and learn more about what's trending at Brentwood Bank—including special offers, events, financial tips and Bank news—visit our website, follow us on Facebook and keep an eye out for future issues of this newsletter.
Warm Regards,
Your Neighbors at Brentwood Bank
---
Tom Bailey Joins FHLBank Board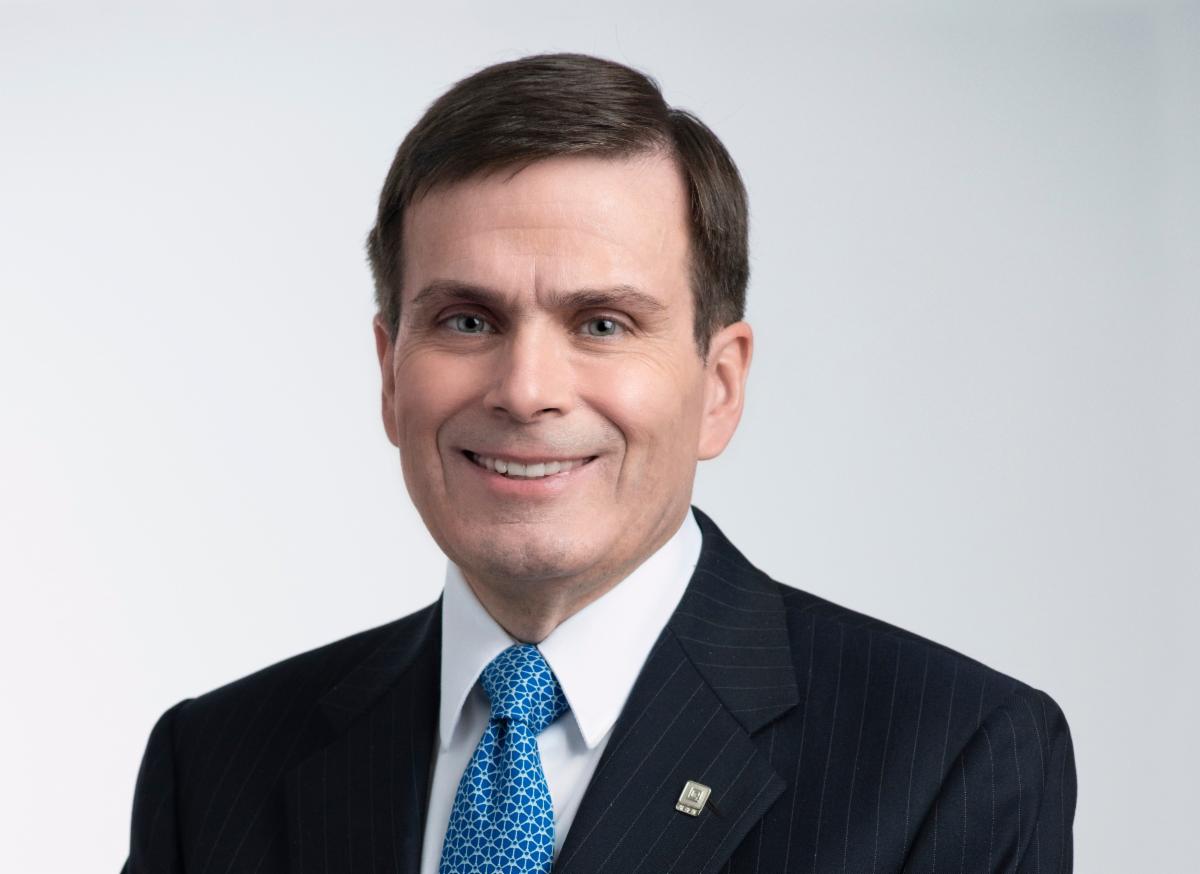 Please join us in congratulating Tom Bailey, President and CEO of Brentwood Bank, on his recent election as a Member Director on the Federal Home Loan Bank of Pittsburgh Board of Directors.
Federal Home Loan Bank of Pittsburgh (FHLBank) supports member organizations in their housing and community lending businesses in order to vitalize their communities.
Starting his career with Brentwood Bank over 36 years ago, Tom's first assignment was to shovel the sidewalk. "When I was hired, I was promised by the President at the time that he would teach me everything about community banking," said Bailey. "In the early days, I would arrive before the Bank opened and worked with the bookkeeper; once the bank opened, I moved to being a teller; when time permitted, I learned about mortgage lending and processing."
But what Bailey learned most as he navigated the ranks was that people look to their banker for financial solutions. During his time as President and CEO, Brentwood Bank has grown five times in both assets and net income. Today, Brentwood Bank employs nearly 100 professionals, all mission-focused on delivering financial solutions to individuals and business owners.
Bailey has gained professional insight throughout his career beginning with his involvement with the Pennsylvania Association of Community Bankers (PACB), where he has served as a board member from 1997 to 2010 (board chairman from 2008 to 2009) and from 2016 to present. He also currently serves on the Federal Delegate Board of the Independent Community Bankers of America (ICBA).
---
Brentwood Bank Helps City Mission to Finish Strong
Brentwood Bank pledged $25,000 over three years to City Mission's
Finish Strong
campaign. The funds will help City Mission in its efforts to shelter, heal and restore the homeless to independent living.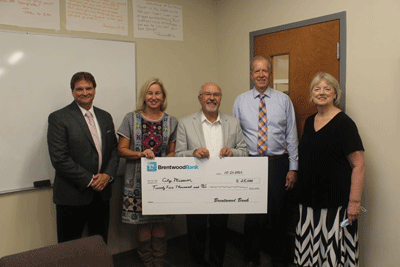 Read More
---
Take Steps to Protect Your Personal and Financial Information
Security is a top priority at Brentwood Bank. We are committed to keeping your accounts and personal information secure. You can also play a critical role in fighting fraud and defending against cybercriminals. One way to protect your information is to periodically change your online banking password. Brentwood Bank requires customers to change their online banking password every six months. You will receive a notification to reset your password as the expiration date approaches.
Another way to protect your information is to use strong passwords. A strong password is one that's easy for you to remember but difficult for others to guess. The Cybersecurity and Infrastructure Security Agency (cisa.gov) of the US Government suggests the following tips for creating strong passwords:
Use a long passphrase. According to National Institute of Standards and Technology (NIST) guidance, you should consider using the longest password or passphrase permissible. For example, you can use a passphrase such as a news headline or even the title of the last book you read. Then add in some punctuation and capitalization.
Don't make passwords easy to guess. Do not include personal information in your password such as your name or pets' names. This information is often easy to find on social media, making it easier for cybercriminals to hack your accounts.
Avoid using common words. Substitute letters with numbers and punctuation marks or symbols. For example, @ can replace the letter "A" and an exclamation point (!) can replace the letters "I" or "L."
Get creative. Use phonetic replacements, such as "PH" instead of "F." Or make deliberate, but obvious misspellings, such as "enjin" instead of "engine."
Keep your passwords on the down-low. Don't tell anyone your passwords and watch for attackers trying to trick you into revealing your passwords through email or calls. Every time you share or reuse a password, it chips away at your security by opening more ways with which it could be misused or stolen.
Unique account, unique password. Having different passwords for various accounts helps prevent cyber criminals from gaining access to these accounts and protect you in the event of a breach. It's important to mix things up—find easy-to-remember ways to customize your standard password for different sites.
Double your login protection. Use multi-factor authentication (MFA) to ensure that the only person who has access to your account is you. Use it for email, banking, social media, and any other service that requires logging in. Enable MFA by using a trusted mobile device, such as your smartphone, an authenticator app, or a secure token—a small physical device that can hook onto your key ring.
---
Important Information About Internet Explorer and Online Banking
In August 2020, Microsoft Corporation announced it would no longer support or service its Internet Explorer browser, beginning in 2021. This means that Microsoft will no longer release new features and security fixes and over time, the experience when using Internet Explorer will get progressively worse. As a result, Internet Explorer is no longer compatible with Brentwood Bank online banking. If you currently use Internet Explorer to access online banking, please switch to a compatible browser.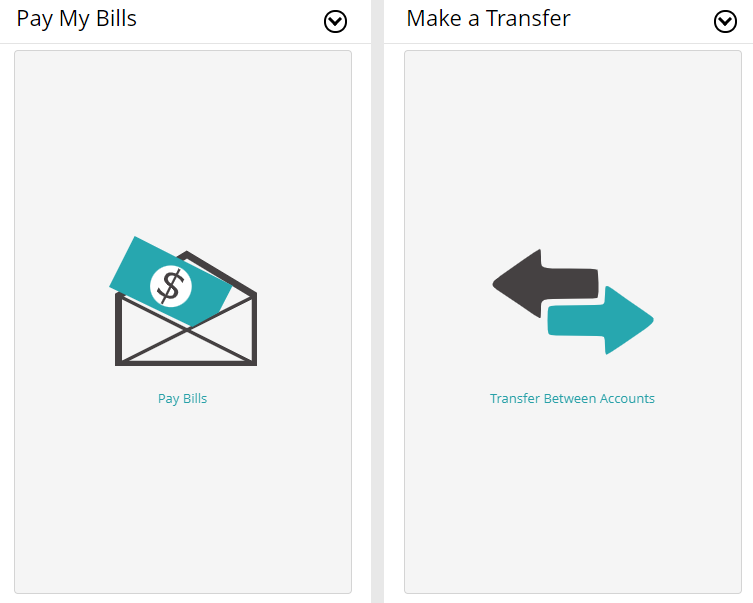 List of Compatible Browsers
---
Brentwood Bank Helps Area Women Dress for Success
Brentwood Bank's Jen Hisdorf, Trish Nee and Kristy Reed recently lent their fashion sense to a Dress for Success Pittsburgh mobile suiting event. For women who lack access to adequate transportation, these mobile events help them connect with volunteers who assist in selecting articles of donated clothing that will help them feel confident in job interviews.
Learn more
about Dress for Success Pittsburgh and how you can help through donations and/or volunteering.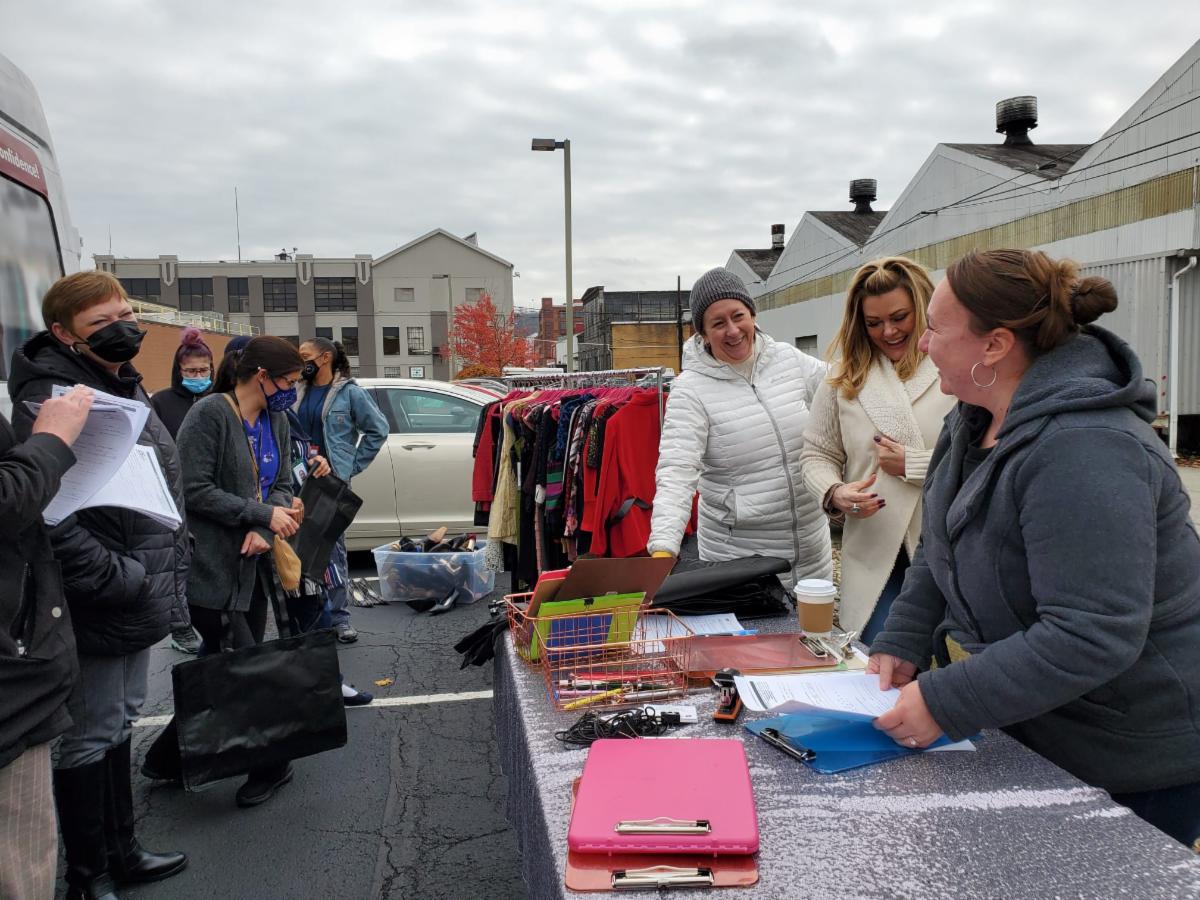 ---
White Christmas Drive Helps Those in Need
Chartiers Center, a Bridgeville-based non-profit organization, is hosting a drive to collect white items (socks, t-shirts, paper plates, paper towels) for their clients who are either homeless or risk losing their homes. If you'd like to donate, look for collection boxes at our South Fayette and Bethel Park branches until December 20.
Learn About Chartiers Center
---
Protect Yourself from Identity Theft and Fraud
December is Identity Theft and Protection Awareness Month. Do you know what to do to protect your identity? Or what you should do if you've become a victim of fraud? Test your knowledge with a quick quiz in our Finance Library. After you review the results, scroll down on the page for some related articles that provide advice for staying safe from scams and fraudulent activity.
Take the Quiz
---
Thanks for catching up on What's Trending at Brentwood Bank! Check out our archive if you've missed any issues.