As this unprecedented year comes to a close, we want to take a moment to thank you for your business and your flexibility throughout the year. We have all adjusted our day-to-day lives in response to the COVID-19 pandemic in order to keep our families and our communities safe. Most recently, the second wave of the pandemic has compelled us to once again temporarily close branch lobbies, but you can be assured we have numerous convenient ways to bank with us.
In addition, we're increasing our use of social media to connect with our customers in this increasingly digital world. To learn more about what's trending at Brentwood Bank—including special offers, events, financial tips and Bank news—visit our
website
, follow us on
Facebook
or
LinkedIn
and keep an eye out for future issues of this newsletter.
Keep reading to catch up on
What's Trending
at Brentwood Bank.
Warm wishes for a joyous holiday season to you and your family.
Regards,
Your Neighbors at Brentwood Bank
---

Branch lobbies are temporarily closed

As we approach the holiday season and our communities continue to be impacted by the coronavirus, we remain committed to the health and safety of our customers and our employees. Therefore, we have temporarily closed all our branch lobbies effective Tuesday, December 15. There are numerous ways that you can continue to bank with us:
Drive-thru banking remains open at our Bethel Park, Brentwood, Bridgewater and South Fayette branches. A walk-up window is open at our South Park Shops branch. Hours of operation.
24/7 account access is available through online and mobile banking.
We will manage services that cannot be delivered through drive-thru/walk-up window by appointment only. Please contact a branch location near you.
Customer Service is available to assist you at 412-409-2265, Monday – Friday, 7:30 a.m. – 7 p.m.
In addition to the ATMs located at each our branch locations, you can access cash from hundreds of fee-free ATMs across the region through the Freedom Alliance.
To keep our valued customers informed, we will continue to provide updates on our COVID-19 Safe Banking page, as well as our Facebook and LinkedIn pages.

As always, we are here to help. If you have any questions, please contact Customer Service at 412-409-2265, Monday – Friday, 7:30 a.m – 7 p.m. or use our Customer Service form.

---
Building your dream home? We can simplify the financing!
You've got the perfect lot picked out and you've designed your new home to be exactly what you want. Now it's time to finance it, which means a construction loan that converts to a mortgage. Compared to buying an existing home, this is the hard part, right? Doesn't have to be. Brentwood Bank simplifies the process of obtaining the right construction-to-permanent loan for your needs. From knowledgeable advice and guidance to quick responses when you have a question, our mortgage specialists will work closely with you every step of the way.
Visit our website to learn more about residential construction loans, including a real-life example of how we made one family's homebuilding experience a whole lot easier.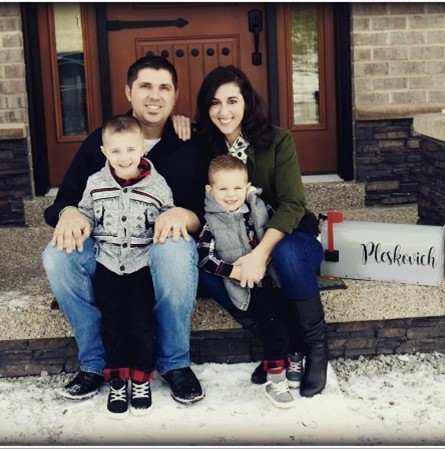 Go to Construction Loan Page
---
World-class technology to take our credit card processing to the next level
Brentwood Bank brings together local insights, exceptional service and world class technology for a credit card processing solution that can help take your business to the next level. Because we focus on a holistic financial relationship with our clients, we can offer competitive rates and frequently find that we can save our customers money. All you need to do is provide us with two to three months' of processing statements, and we will identify where we can help you save.
Give us a call today for your free business savings assessment: 412-440-9070.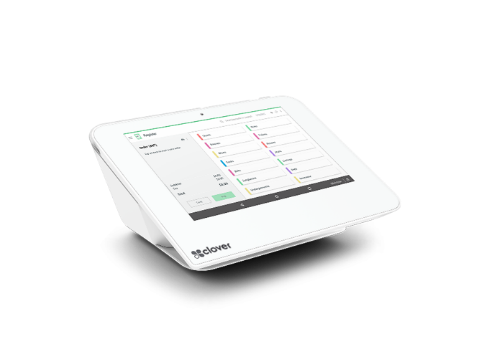 Learn More
---
Support your community...Shop Small!
Small businesses are the lifeblood of our communities and Brentwood Bank is proud to call many of these local businesses our customers. This holiday season, please help to keep our communities vibrant and our local economies strong by patronizing small businesses.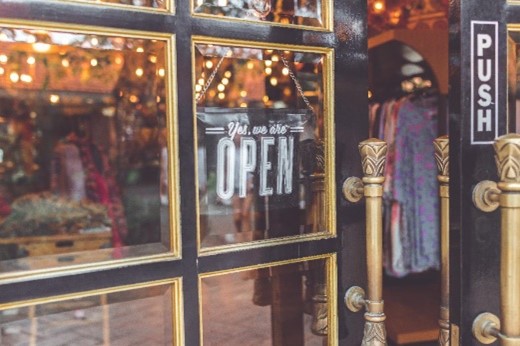 ---
Stay informed by following us on social media
Brentwood Want to stay up-to-date on important Brentwood Bank news, including operational updates, community projects, financial tips, and information about our products and services? We're expanding our use of social media as a channel for quickly getting information out to our customers.
Follow us on Facebook and LinkedIn to stay in the know!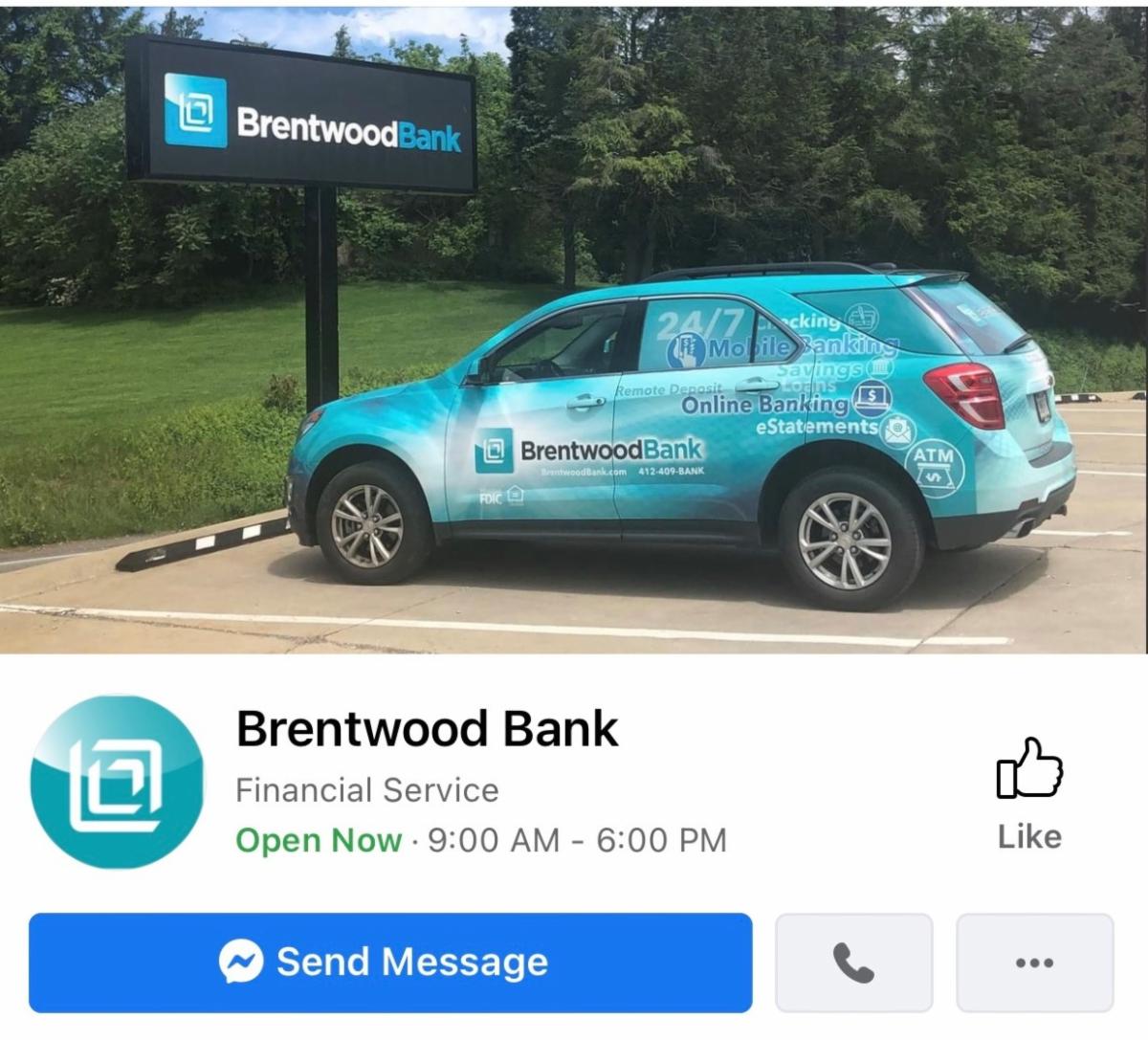 Follow us on Facebook
Follow us on LinkedIn
---
Thanks for catching up on What's Trending at Brentwood Bank! Check out our archive if you've missed any issues.