2020 has been an interesting and busy year at Brentwood Bank! We've safely re-opened our branches, launched our new website and been recognized with two great industry awards, to name just a few things. There's a lot to catch up on, so please enjoy your exclusive access to this edition of What's Trending.
To stay connected and learn more about what's trending at Brentwood Bank—including special offers, events, financial tips and Bank news—visit our
website
, follow us on
Facebook
and keep an eye out for future issues of this newsletter.
Warm Regards,
Your Neighbors at Brentwood Bank
---
Message from the President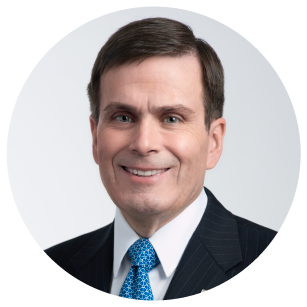 As I write to you today, we still find ourselves in the midst of the COVID-19 pandemic. A lot still feels uncertain. New challenges continue to pop up in our communities every day. And yet I feel gratitude to the many people who have helped make these trying times better:
Thank you to our customers who showed great flexibility in transitioning to our drive-thru and online banking services.
Thank you to our community businesses who stood by us as we navigated the Paycheck Protection Program to help secure critically needed funds for customers.
Thank you to our employees—whose flexibility, creativity, and talent never cease to amaze me.
These special times have called for special measures, and I am struck by our employees' incredible dedication in this "new normal." Whether creating a walk-up window at our branch without drive-thru service or conducting loan closings outside to accommodate customers' safety concerns, they have not wavered in providing the high level of personalized service you have come to expect from us.
I can announce with great pleasure that our employees' dedication has not gone unnoticed. Brentwood Bank recently earned an IMPACT Award for outstanding community service from the Pennsylvania Association of Community Banks and has been ranked one of the Top Lenders in the country by the Independent Community Bankers of America.
Times may be different, but our commitments remain resolute: We promise to always provide exceptional customer service; invest in our employees, the heart of our bank; and deliver the necessary technology to meet the ever-changing needs of our customers and their desire for convenience.
As Fall settles in, I will continue to focus on these commitments to you—and the gratitude I feel toward our resilient community!
Stay safe and healthy,
Tom Bailey
---
Rediscover BrentwoodBank.com
Thinking about a home improvement project? Need to open a new money market account? We recently redesigned BrentwoodBank.com to make it easier to find information about our products and services from your desktop or your mobile phone. And no matter what page you're on, you're just a click away from Online Banking. Your login usernames and passwords remain the same.
Check out our new look at
www.BrentwoodBank.com
. We think you'll like what you see!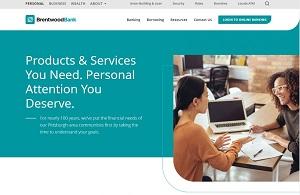 ---
Brentwood Bank Helps Beautify Outdoor Gardens at Women's Center & Shelter
The Women's Center & Shelter of Pittsburgh provides safety, shelter, support, and guidance to all victims of domestic violence. In August, volunteers from Brentwood Bank spent an afternoon at the Center, pulling weeds and planting butterfly flowers to beautify the outdoor playground area.
Brentwood Bank is proud to support this vital community organization.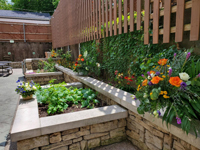 Visit our Community Page
---
Stay safe Using Contactless Payments
Contactless payments are a great way to avoid touching public surfaces. Did you know you can add your Brentwood Bank debit card to the mobile payment app that came preloaded on your smartphone?
You can add your debit card to Apple Pay®, Google Pay®, or Samsung Pay® to make fast, secure purchases in-store, in-app, or online, while also getting the same benefits you may have with your Brentwood Bank debit card today. You can also link your debit card to person to person payment applications, such as Venmo, allowing you to easily send money to friends and family.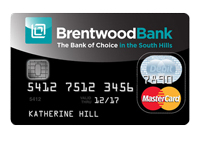 Learn More About Mobile Wallet
---
Brentwood Bank Honored with PACB IMPACT Award
The Pennsylvania Association of Community Banks (PACB) recognized Brentwood Bank with a 2019 IMPACT Award. The IMPACT (
I
mplementing
M
eaningful
P
rojects &
A
ctivities to ensure your
C
ommunity has a vibrant
T
omorrow) Award acknowledges the efforts of member banks that have stepped up community outreach and support to create a lasting impact in their community.
The award reflects Brentwood Bank's efforts to continue the Union Building & Loan legacy of community involvement in the Beaver County community, including the sponsorship of several community events and donations to local charities that support community development.
Congratulations to the Beaver team for their ongoing commitment to community involvement.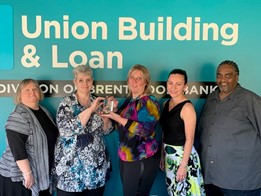 Learn More About Our Award
---
Brentwood Bank Ranked as a 2020 Top Lender by ICBA Independent Banker
In July, Independent Banker, the magazine of the Independent Community Bankers of America (ICBA), recognized Brentwood Bank as one of the top community bank loan producers in the country.
Brentwood Bank ranked 12th in the country in the Consumer and Mortgage: $500 million - $999 million category and was the only Pennsylvania bank to crack the top 20 in this category.
The annual Top Lenders list is based on the strength of competitive banking services and operational efficiencies using FDIC data for 2019. "The community banks featured on Independent Banker's Top Lenders listings demonstrate that innovation and expertise go hand in hand to deliver exceptional customer experiences that generate bottom-line results," ICBA President and CEO Rebeca Romero Rainey said. "ICBA is pleased to recognize these banks and their highly accomplished staff on an outstanding performance this year as they continue to build a culture of success."
---
Helping Our Furry Friends
Pets aren't just companions, they're part of the family. With unemployment at record levels, paying for food and care is an extra expense that can become tragically difficult for many local families.
In July, Brentwood Bank launched a program to collect pet food donations. Collection locations were established at our five branches, along with ten participating businesses. Over 2,000 pounds of dog and cat food were donated to pet food banks in the South Hills and Beaver County.
We thank everyone who generously donated and the following businesses and agencies that played a key role in making sure that our communities' pets have full bellies:
Albanese Physical Therapy
Ambridge Center for Hope
Animal Friends
Bethel Park Library
Don's Deli
Evey True Value Hardware
Headturners Salon
Jennings Chiropractic
Salon 50
South Hills Interfaith Ministry (SHIM)
Spartan Pharmacy
Washington Area Humane Society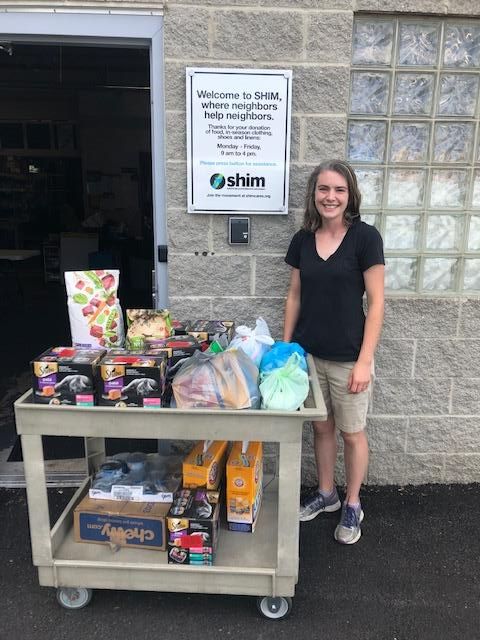 ---
Thanks for catching up on What's Trending at Brentwood Bank! Check out our archive if you've missed any issues.